A new report from Multiconsult compares traditional sprinkler with low pressure water mist.
Automatic low pressure watermist fire suppression systems from Prevent Systems are designed for the fire protection of lives, buildings and/or specific equipment. The systems have been tested and documented for Residential and Domestic applications, as well as commercial applications, described for sprinkler as Ordinary Hazard classes OH-1, OH-2 and OH-3. Please see respective datasheets for details and limitations.
The typical water mist system consists normally of these three main components:
Watermist nozzles, which produces and distributes the watermist that suppresses a fire in an activated area.
A pump-set to increase the water pressure from the town mains or water tank.
Pipes & fittings to distribute the water to the nozzles.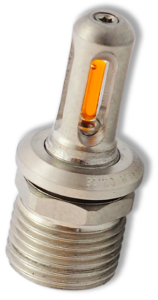 Nozzles from Prevent Systems are available both as ceiling and wall models. The nozzles are approved for Residential and commercial applications described for sprinkler as Ordinary Hazard applications OH-1, OH-2 and OH-3. Please see the respective datasheet for details and limitations.
Water mist solutions from Prevent Systems are installed with corrosion-free piping systems, including Stainless steel pressfittings, RedPipe PP-R, CPVC and PrevPex, a customised water leakage proof and replaceable pipe-in-pipe system.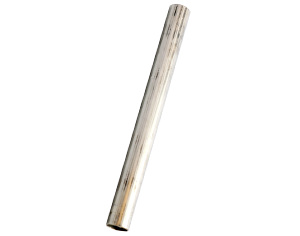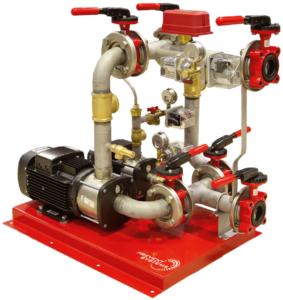 Our pump-sets are developed in partnership with Grundfos, and are manufactured and delivered according to current standards.
Like having your own personal firefighter. Our water mist systems are highly efficient and developed in partnership with fire advisors and British Fire & Rescue Service.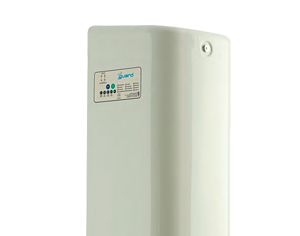 LPCB Certificate – 15/12/2016
First company with LPCB certified and listed water mist nozzles.
BS 8458, INSTA 900-3 – 10/05/2017
BRE Global Test Report
BS- DD 8458, INSTA 900-3 – 10/03/2011
The first company to pass fire testing to BS and INSTA Residential and domestic water mist test.
BS 8489-7 Low hazard occupancies, OH-1 – 19/01/2017
The first company to have passed the BS 8489-7 Category 3 fire tests.
SP fire test report – Underground parking garages – 11/01/2013
Fire testing parking garages, Ordinary hazard, OH-2
BS 9252 – 23/08/2011
Fire testing sidewall nozzles to the Residential and domestic standard BS 9252
IMO Res. 265 (84) – 04/01/2010
International Maritime Organization (IMO) test methods for Public Space
The water mist solutions offer safety and security for its' residents.
The solutions are for instance found in 500 apartments at The Bread Factory (Brødfabrikken) in Oslo, Norway.
HOSPITALS AND CARE FACILITIES
Extinguishing with water mist makes the following clean- up faster and ensures minimal interruption of daily operations.
Health and rehab centers
Brøttum og Lismarka omsorgsboliger, Ringsaker kommune
Engeli, Åsnes
Fiskebekkveien, Stavanger
Fossegård bokollektiv, Raufoss
Furubakken Aldersboliger, Gjøvik
Givraveien, Vinstra, Nord-Fron i Oppland
Hattfjelldal Mottak, Nordland
Høyenhall, Hønefoss i Buskerud
Kleberget, Moss
Lillehammer Helsehus
Skogli Helse- og rehabiliteringssenter, Lillehammer
Veigstad, Skjåk kommune
Ålgård, Gjesdal kommune
Åveien omsorgsbolig, Grong kommune
Solutions from Prevent Systems are discrete and merge nicely with architecture and interior.
For instance, the solutions are found in the Crowne Plaza Hotel in London.
Granavolden Gjæstgiveri, Gran, Oppland
Hotell Utsikten, Geiranger
Krossbu, Lom kommune, Oppland
Leirvassbu, Lom kommune, Oppland
Mesnabakken, Mesnali, Hedmark
Snøheim turisthytte, Trøndelag
Sognefjellshytta, Lom kommune, Oppland
Øyer Fjellstue på Lisætra, Oppland
Low pressure water mist ensures efficient fire protection of schools, kindergartens and other institutions. The solutions are for instance found in a school called Møllergata Skole in Oslo, Norway.
Schools
Biri planteskole, Biri, Oppland
Gjøvik kommunale musikkskole
Lysaker skole, Bærum
Preschools
Byggeklossen barnehage, Harstad
Doktor Holms vei barnehage, Oslo
Gilja barnehage, Gjesdal
Langhus barnehage, Ski kommune
Skogfaret barnehage, Oslo
Tårnsvalen barnehager, Oslo
Ødegården barnehage, Hurum
Low pressure water mist ensures efficient fire protection of schools, kindergartens and other institutions. The solutions are for instance found in a school called Møllergata Skole in Oslo, Norway.
Retail and offices
Autoveien 1, Harstad
Biri planteskole, Oppland
Bøndenes Hus, Askim
Coop Obs, Mosjøen
Dombås senter
Fåberggata 126, Lillehammer
Jotunheimen Sport, Vågå
Mølla Senter, Brumunddal
Sandviksbodene 77 i Bergen
Restaurants
La Dolce Vita Ristorante & Pizzeria, Brumunddal
Vulkan mathallen, Oslo
Production facilities
Euroskilt AS, Vingrom
Synnøve Finden, Alvdal
Terina, Lillehammer
BUILDINGS WORTH PRESERVING
Water mist solutions are easy to install and ensure safe protection. 
For instance, the solutions are found in Windsor Castle in the United Kingdom.
Churches 
Aker kirke, Oslo
Brandval kirke, Kongsvinger
Fåberg kirke, Lillehammer
Fåvang kirke, Oppland
Geiranger Kirke, Stranda i Møre og Romsdal
Gravberget kirke, Våler kommune, Hedmark
Grue Finnskog kirke, Grue kommune, Hedmark
Hesby kirke, Finnøy kommune, Rogaland
Oppstad kirke, Sør-Odal, Hedmark
Rødenes kirke, Marker kommune, Østfold
Rømskog kirke, Rømskog kommune, Østfold
Sandøy kirke, Sandøy kommune, Møre og Romsdal
Strøm kirke, Sør-Odal, Hedmark
Talgje kirke, Finnøy kommune, Rogaland
Ullern kirke, Sør-Odal, Hedmark
Vinger kirke, Kongsvinger
Castles
Akershus festning, Oslo
Windsor Castle, Windsor, England
Museums and community centers
Aulestad, Gausdal, Oppland
Frogner Hovedgård, Oslo
Grytting Gard, Sør Fron, Oppland
Høgtun Aktivitetssenter, Marnardal kommune, Vest-Agder
Minne Kultursenter, Åseral kommune, Vest Agder
Observatoriet, Univ. i Oslo
Portåsen kultursenter, Mjøndalen, Buskerud
Randsfjordmuseene, Dokka, Oppland
Storgata/Sentrum, Lillehammer
Vigelandsmuseet, Oslo

Windsor Castle is the world's largest inhabited castle. The castle has been home to 39 English monarchs and contains a large number of irreplaceable objects of art.
GENERAL INFORMATION ON WATERMIST
Watermist is defined as water droplets less than 1mm in diameter.
How does it work?
Water from the mains or a tank, flows through distribution pipework and is "atomized" to many very fine droplets, as it passes through a water mist nozzle.  Many tiny water droplets create a greater total surface area per liter of water.
The smaller droplets absorb the heat from the fire, and lowers the temperature quickly. The fine droplets in and around the fire «boils» over from water to steam, or water vapor, which is an inert gas. This conversion to water vapor, dramatically increases the volume of water, up by almost 1700 times. The water vapor displaces the oxygen near the fire, and suffocates it.
The droplets that are not converted to water vapor, will wet the surrounding area and prevent the fire from spreading.
Effectively, the fire is attacked from all sides of the Fire Triangle – Heat, Fuel and Oxygen.
BENEFITS OF LOW PRESSURE WATER MIST
Exploiting water more efficiently has its' obvious benefits;
The systems demand less water, smaller water intake or tank
Smaller dimensions on pipes and fittings
Easier and faster installation and replacement
Discrete and space-saving design in corrosion-free materials
Low maintenance costs due to high quality corrosion free components
Effective fire suppression solution that attacks all three sides of the fire-triangle simultaneously
Non-toxic fire extinguishing with reduced water consumption
Minimal interruption of the daily operation in case of fire
The International Water Mist Association has more on how water mist works: 
iwma.net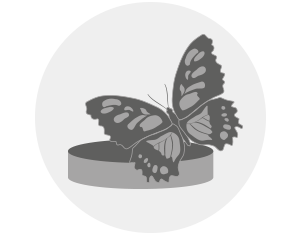 Easy and fast installation - Discrete and space-saving design.
Since our systems require less water, the water intake or tank can be smaller, and all pipes and fittings are smaller. This results in easier and space-saving installations, a greater architectural advantage, which is important to builders, architects, contractors and owners.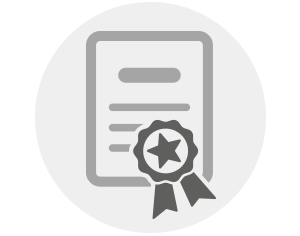 Prevent Systems water mist systems are fire tested in full scale fires at accredited fire laboratories according to international standards, with full documentation for applications to be protected. Our water mist nozzles were the first to be certified by LPCB and listed on RedookLive.com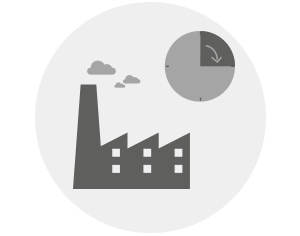 Low pressure water mist technology use small components, which require less amount of material to manufacture, and more eco-friendly to transport and store. All components are of high corrosion free quality, designed to last the life of the building without considerable need for replacement and maintenance.
Here you will find answers to the most frequently asked questions.
Like sprinklers, there is no FG approval for the system. Our low-pressure Water Mist Systems are designed, installed and controlled by FG approved enterprises, according to TEK 17 and current standards.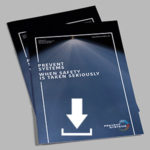 Due to increasing demand from the global market, we have
Read more »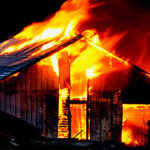 Building fires represent approx. 40% of all fires in the
Read more »
Prevent Systems AS
– intro in English
LOW Pressure watermist nozzles
Different Low Pressure Watermist fire suppression videos – diesel fuel fire, barn fires, residential fires and outside facade fire. 
The history about our innovative solutions goes back to 1987. Back then our current Head of Technology started developing water mist nozzles for fire suppression.
The systems were originally developed for the maritime sector and are found on board cruise liners, ferries and yachts all over the world. When founding Prevent Systems AS in 2007, the focus was shifted to the land-based market.
Our innovative solutions have made us a market-leader within research, development and distribution of automatic fire suppression systems with low pressure water mist.
Prevent Systems was the first company to meet the test requirements for the Nordic residential water mist standard, INSTA 900-3, and the British water mist standards for residential and domestic, BS 8458, and for low hazard occupancies, BS 8489. We were also the first company to obtain LPCB certification for water mist nozzles, listed on RedBookLive.com.
More than 25 years of research and development experience enables us to deliver innovative patented fire protection technology to the fast growing residential market, as well as for light- and ordinary hazard applications. This includes apartment buildings, care institutions, hospitals, hotels, office buildings, schools parking garages and cultural heritage buildings.
The best installers and distributors are ready to help you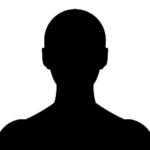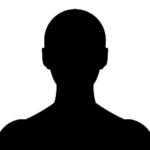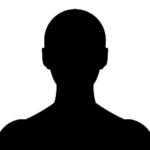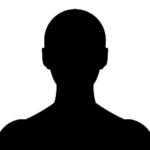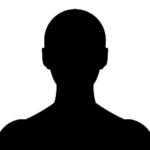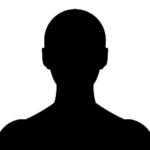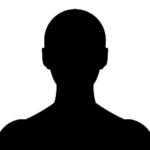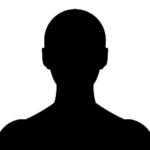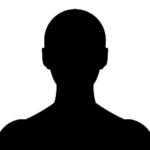 Erling Mengshoel Chairman of the Board - International Sales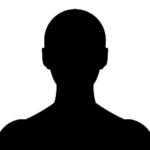 Lars Tvete
Member of the board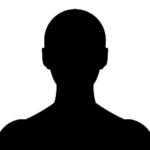 Jan Schøtt-Petersen  Member of the Board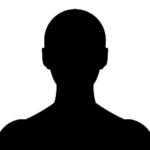 Bjørn Rafael Hansen Member of the Board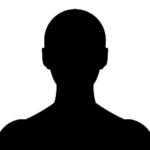 Vibecke Hverven
Member of the board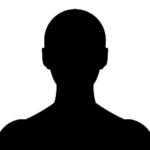 Elisabeth Krokeide
Member of the board
PREVENT SYSTEMS AS  |  FÅBERGGATA 126, N-2615 LILLEHAMMER, NORWAY  |  PHONE: +47 911 03959   | E-MAIL: POST@PREVENT-SYSTEMS.NO